Neoprene Sponge O-ring Cord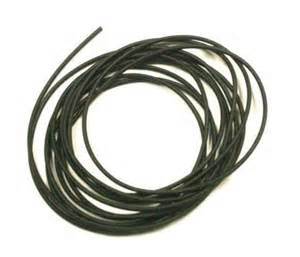 Our Style 2062 O-ring Cord is a closed cell medium density Neoprene Sponge cord that is an excellent choice for a variety of applications. This product is available in sizes from 1/8" Dia through 5/8" diameter and is can be shipped in cut length and full reel quantities.
Please
Contact Us
for additional information or to place an order. You may also visit
ShopRegional.net
to place your order through our E-commerce site.
*Please contact for special pricing larger volume requirements.
Item #
Description
50ft
100ft
250ft
500ft
2062-125
.125" Dia. (1/8") Neoprene Sponge O-ring Cord, Medium
$0.38
$0.35
$0.30
$0.26
2062-188
.188" Dia. (3/16")Neoprene Sponge O-ring Cord, Medium
$0.40
$0.37
$0.33
$0.31
2062-250
.250" Dia. (1/4") Neoprene Sponge O-ring Cord, Medium
$0.46
$0.43
$0.40
$0.37
2062-313
.313" Dia. (1") Neoprene Sponge O-ring Cord, Medium
$0.55
$0.50
$0.46
$0..30
2062-375
.375" Dia. (3/8") Neoprene Sponge O-ring Cord, Medium
$0.55
$0.52
$0.47
$0.44
2062-500
.500" Dia. (1/2") Neoprene Sponge O-ring Cord, Medium
$0.42
$0.37
$0.35
$0.34
2062-625
.625" Dia. (5/8") Neoprene Sponge O-ring Cord, Medium
Request a Quote