Nitrile Sheet Rubber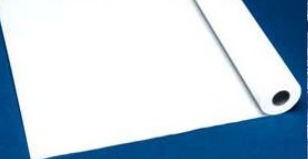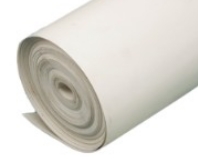 Regional Rubber's White Food Grade Sheet is manufactured from FDA approved ingredients. It is a superior, long-life sheet designed for gasketing, counter tops and skirting in areas of food processing, as well as, pharmaceutical and cosmetic manufacturing. This product is also approved for USDA meat and poultry processing.
White Nitrile sheet is made from FDA approved ingredients per Z1 CFR 177.2600. It also meets "3A Sanitary Standards for Multiple Use Rubber and Rubber-like Materials used as product contact surfaces in dairy equipment," Number 18-01, Class III and IV. It has good resistance to oily and greasy food products and abrasion. This sheet is non-marking.
-Large Inventory in stock

-36", 48" and 72" Wide

-In House Slitting

-Short Lead times

-ASTM D2000 specs

-Food Grade

-Custom Compounding

-.031" to .50" Thick

-Full and Partial Rolls





Request a Quote Request Samples 336 Data Sheet

To Place Your Order Please Call 770-736-0332

Style #336 is a 60 Durometer Food Grade Nitrile with a Tensile rating of 1700 PSI, 400% Elongation and a Temperature Range from -30 To +200F.



Style 336 White Food Grade Nitrile

| | | | |
| --- | --- | --- | --- |
| Item Number | Description | Full Roll Price/Ft | Partial Roll Price/Ft |
| 336302 | 1/32" x 36" White Nitrile, 60D | $3.41 | $3.93 |
| 336304 | 1/16" x 36" White Nitrile, 60D | $6.55 | $7.02 |
| 336306 | 3/32" x 36" White Nitrile, 60D | $9.96 | |
| 336308 | 1/8" x 36" White Nitrile, 60D | $12.72 | $14.25 |
| 336312 | 3/16" x 36" White Nitrile, 60D | $19.30 | |
| 336316 | 1/4" x 36" White Nitrile, 60D | $ | $ |
| 336324 | 3/8" x 36" White Nitrile, 60D | $ | $ |
| 336332 | 1/2" x 36" White Nitrile, 60D | $50.69 | |
| 336402 | 1/32" x 48" White Nitrile, 60D | $4.51 | $5.12 |
| 336404 | 1/16" x 48" White Nitrile, 60D | $8.75 | |
| 336406 | 3/32" x 48" White Nitrile, 60D | $12.97 | |
| 336408 | 1/8" x 48" White Nitrile, 60D | $17.07 | $18.58 |
| 336412 | 3/16" x 48" White Nitrile, 60D | $25.54 | |
| 336416 | 1/4" x 48" White Nitrile, 60D | $33.88 | $36.59 |
| 336424 | 3/8" x 48" White Nitrile, 60D | $50.34 | $54.65 |
| 336432 | 1/2" x 48" White Nitrile, 60D | $66.36 | |
| 336602 | 1/32" x 72" White Nitrile, 60D | $6.95 | |
| 336604 | 1/16" x 72" White Nitrile, 60D | $13.18 | |
| 336608 | 1/8" x 72" White Nitrile, 60D | $26.35 | |
| 336612 | 3/16" x 72" White Nitrile FDA 60D | $38.86 | |
| 336616 | 1/4" x 72" White Nitrile FDA 60D | $51.43 | |
| | | | |