Natural Rubber (Tan Gum)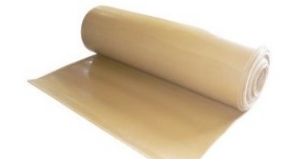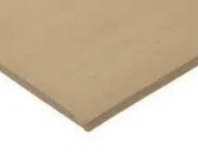 Natural Rubber is a good gasket material due to excellent physical properties. Natural rubber has superior resilience, tensile, elongation and abrasion resistance, good low temperature flexibility and compression set and excellent adhesion to fabric and metals. Natural Rubber or Tan Gum Rubber is commonly used in application that require high abrasions resistance such as tubes and sleeves for concrete chutes and for wear pads in many industrial applications.
Regional Rubber stocks a full line of Natural Rubber Sheet in various widths and thickness. We offer full roll quantities in all sizes and short yardage cut to length quantities in may of our stock sizes. We also offer multiple fabrication options to assist you with your project.
-Large Inventory in stock

-36", 48" and 72" Wide

-In House Slitting

-Short Lead times

-ASTM D2000 specs

-Food Grade

-Custom Compounding

-.031" to .50" Thick

-Full and Partial Rolls





Request a Quote Request Samples 344 Data Sheet

To Place Your Order Please Call 770-736-0332

Style #344 is a 40 Durometer Tan Natural Gum Rubber with a Tensile rating of 3400 PSI, 600% Elongation and a Temperature Range from -20 To +180F.



Style 344 Tan Gum Rubber, 40 Duro


| | | | |
| --- | --- | --- | --- |
| Item Number | Description | Full Roll Price/Ft | Partial Roll Price/Ft |
| 344302 | 1/32" x 36" Tan Gum Rubber 40D | *** | $ |
| 344304 | 1/16" x 36" Tan Gum Rubber 40D | *** | $ |
| 334308 | 1/8" x 36" Tan Gum Rubber 40D | *** | $ |
| 344312 | 3/16" x 36" Tan Gum Rubber 40D | $ | $ |
| 344316 | 1/4" x 36" Tan Gum Rubber 40D | $ | $ |
| 344324 | 3/8" x 36" Tan Gum Rubber 40D | $ | $ |
| 344332 | 1/2" x 36" Tan Gum Rubber 40D | $ | |
| 344340 | 5/8" x 36" Tan Gum Rubber 40D | $ | request a quote |
| 344348 | 3/4" x 36" Tan Gum Rubber 40D | $ | request a quote |
| 344364 | 1" x 36" Tan Gum Rubber 40D | $ | request a quote |
| 344402 | 1/32" x 48" Tan Gum Rubber 40D | $ | $ |
| 344404 | 1/16" x 48" Tan Gum Rubber 40D | $ | $ |
| 344408 | 1/8" x 48" Tan Gum Rubber 40D | $ | $ |
| 344412 | 3/16" x 48" Tan Gum Rubber 40D | $ | |
| 344416 | 1/4" x 48" Tan Gum Rubber 40D | $ | |
| 344424 | 3/8" x 48" Tan Gum Rubber 40D | $ | |
| 344432 | 1/2" x 48" Tan Gum Rubber 40D | $ | $ |
| 344440 | 5/8" x 48" Tan Gum Rubber 40D | $ | $ |
| 344448 | 3/4" x 48" Tan Gum Rubber 40D | $ | $ |
| 344464 | 1" x 48" Tan Gum Rubber 40D | $ | $ |
| 344608 | 1/8" x 72" Tan Gum Rubber 40D | $ | $ |
| 344616 | 1/4" x 72" Tan Gum Rubber 40D | $ | $ |
| | | | |